"Design
is the way I speak"
Creative Graphic Designer / Business developer based in Wandsworth London specializing in Branding, Webdesign and Growth strategy. I recently passed the mark of a 10 creative years in the design and business development. Since then I have been working with many interesting brands like Reckitt Benckiser Group, Marks & Spencer, Phillip Morris, Vector, JR Hockey on product designs, their full branding for marketing campaigns and websites. Always with a great results and good fun along the creating process. I am specializing only on original and creative designs created specifically for client so you have always my guarantee that the work is originally created for you.
My need to create and clients success is what fuels me up.
Let's make you brand presence stand out from the others.
Bellow you can find a selection of my work.
To give you a better idea what you may imagine under the Branding please let me share with you a few example keywords like Logo design, Leaflet/Poster design, Banner design, Social site headers, Roll-up Design, Business Brochure, Paper Headers, 360° Promo Graphics etc.
When it comes to the print design I love to play with different materials, papers and types of print to make the final work special.
Websites I create are like your business partner, working alongside with you to bring you more paying customers therefore besides nice and responsive design I enjoy create websites with smart systems in the background to increase your business effectivity.
Logo Design for Ice Hockey Club
Vadio
2019-05-28T12:39:23+00:00
Free or Paid Something for everyone
If you like to try my design, try first the free theme and then get the paid one.
Before you instal any theme please check If your screen is in the supported resolution range.
Some of the themes are completely without any restrictions and some of the themes support the screen resolutions for example for up to 2000px wide.
Discover my premium Google Chrome Themes
Clients Said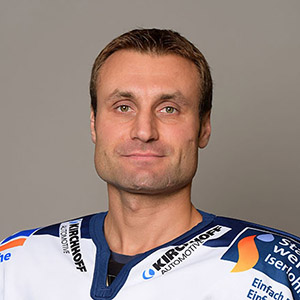 Vadio is an excellent designer, but even more. He is a man, who really cares about his partner. Our professional relationship is like friendship now.
Thank you very much Vadio – Graphic Designer for your web design www.jrhockey.eu and design of our ice hockey stick.
Thank you very much for web design www.prohockeytraining.cz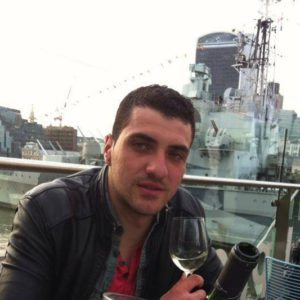 I have requested from Vadio Business Card design which should represent my artistic skills. It was absolutely perfect cooperation mixing my illustrating and his graphic design skills what led to the very personal business card with a piece of my art. Will definitely keep in touch with Vadio to make another promo materials.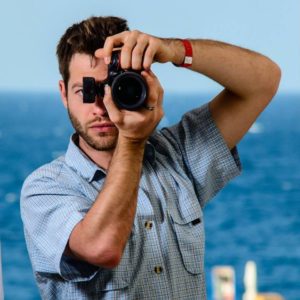 I was lucky to met Vadio personally in London and I have to say that all the process from first meeting to ready to print design delivery was absolutely smooth and fast. From the first meeting I knew, that I deal with professional, he is very intuitive and easily recognised what design suits me and my business. After this experience, I decided to ask him also about leaflet design and development of my website. All was delivered in great quality, so it's my pleasure to recommend him further.
A couple of days ago I've been searching the web for some unique types of business cards, in the process friend of my recommended me Vadio's design. I have contacted the company through the website. Communication was easy and professional. I am amazed by the results and I have received a small gift as well. I'll definitely use this service again. Cheers Michal
I was recommended to Vadio's services by a close friend of mine. He was extremely helpful, professional, super efficient and very responsive. I loved the design he created for me and will definitely be using his services again. Highly recommend Vadio! Joanna
I've got a tip on Vadio because I was looking for a graphic designer who can make Logo for my new traveller rescue project. Within a short time he was able to understand my specific ideas, he made numerous different drafts and with no problems solved my subsequent comments. The result was a professionally designed logo, according to my ideas during couple days!!! All this leads me to great satisfaction, therefore I highly recommend services from Vadio!
I asked Vadio to create a cover for my ebook about chakra yoga. I let it totally up to him and was amazed by the result! Although we didn't meet or talk in person (only wrote emails), he could really understand the work I am doing and the design is soft and simple. I am totally satisfied and highly recommend!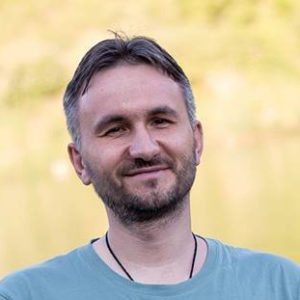 I love to let my dreams come true. Today is not really easy to find a graphic designer with quality skills and attention to detail. I always prefer someone who is willing to put into his work heart and soul.
Meet Vadio means to meet that type of man who is friendly and sociable.
I am looking forward to enjoying our next cooperation.
My Proven Process Produces Results


You share with me your idea, I give you my first insights and share with you the possible ways to go.

During this step we agree on a time frame, budget, all your requirements and my suggestions. This is also sketch time so I can share with you the current idea and then we going to sign the contract to protect you with the delivery of my work.

We agreed on what direction I am going and after this step, you will see the almost final design, which we can still edit after your revision, so you can be sure it's the way you wanted to be.

After I finish your design and/or development, this step is intended for you to see it all in a real. The finish line is close you can agree with the design or request the last edits.

An exciting time for you and me. At this point, I will deliver you all the finalized designs, digital or printed (on your address), or in a case of a website, you will have your website live with my week support to understand how it works. In the case of a Website or App, you can ask me about maintenance support, which I am more than happy to provide you.
Selected Design Services
I PROVIDE COMPLETE DESIGN SUPPORT FOR BRAND'S IMAGE. DIGITAL, PRINT AND WEB.
BELLOW ARE EXAMPLES OF SERVICES I PROVIDE.
IF YOU HAVE ANY OTHER IDEA, I AM READY FOR IT, CALL ME OR SEND ME YOUR MESSAGE.


Simply place your image instead of that you can see here. The mockup file is created in .psd at resolution 5312 x 2988px. For the AD banner, you need to get ready with an image in resolution 1140 x 458px. Happy promoting!
DO YOU HAVE A BIG IDEA I CAN HELP WITH?
Thank you for visiting.
Any ideas for the website improvements? Please feel free to let me know below.