Each logo design is created uniquely for your brand with my guarantee, so you can be sure, that no other company will have the same logo design with a different name. I like to work with Golden Ratio to create naturally beautiful shapes and apperances.
The design also fulfils all ® ™ trademark requirements for your future registration needs.
The final graphics are delivered in Vector graphics (fully scalable graphics without losing the image quality) and then exported to other required formats. Normally the design is delivered in a vector .pdf file with a guide on how to using the logo design, .png files with transparent background in 1500, 1000, 800, 600, 300, 150, 75 pixels wide and Ready Favicon for your website.
The timeframe for the design delivery might vary as I am sometimes less or more busy.
You can expect the final design sometimes between 3 to 10 days from the date I start working on the design, but please feel free to contact me for the actual details.
THE PRICE STARTS ON £121 INCLUDING
Design consultation
3 Design Idea Sketches
3 Edits
Final design in Vector graphics
Favicon icon
Logo Design in *.png format
Every project is unique so as my approach, for more accurate details please feel free to contact me here.
You can also fill up THIS FORM which will help me and you better understand what Logo design will suit you best.
Are you looking for a super catchy design for your poster/banner (in paper or online form)? The creativity is the only limit and I am not afraid of anything new just the opposite my work is my passion so I always trying something new with the latest design techniques using only the top tools on the market provided by the Adobe. Any size and design are possible, don't hesitate to ask.
THE PRICE STARTS ON £75 INCLUDING
(small digital banners starts on £15)
Design Consultation
1 Design
3 Edits
In High Quality
Source File in .pdf
*Print & Delivery on request
*For printed banners with delivery to the requested address, there is an extra fee for print and delivery. The fee varies dependently on the material and amount of the sheets.
As you can see I prefer to create always a special design. The thing is that I like to play with the special designs I create and the best part about it is that with the business cards and leaflets I have the freedom with the materials I can use. Besides many different types of paper, you can also request my favourite creative material which is the transparent foil allowing me to create really unique business cards.
When you request the design you have an option to get only the design or you can have the real business cards delivered right to your address without any hassle.
THE PRICE FOR THE DESIGN STARTS AT £75 INCLUDING
Design consultation
3 Design sketches
3 Edits
High-quality design
Source file in .pdf
* Print & Delivery on request
*For printed business cards with delivery to the requested address, there is an extra fee for print and delivery. The fee varies dependently on the material and amount of cards.
In case you like to protect a little bit of the environment, I can create for you the virtual business card.You may wonder what is it? It's simply an image created especially for your smartphone where the main part is a large QR code which will after the scan save the contact details directly into the contact list or it can be just photographed by another smartphone because the other contact details are for this case displayed as well. With this virtual business card, you can say goodbye to the classic ones.
Price for the virtual business card is £30 with a delivery time of around 2 days.
Showcase your speech and presentation in style with the Rollup banner designed by Vadio.
There are many sizes and two cartridges you can choose from as you can see below:
| SIZES IN mm | ONLY DESIGN | PRINT + STANDART CARTRIDGE | PRINT + PREMIUM CARTRIDGE |
| --- | --- | --- | --- |
| 800×2000 | £85 | £135 | £159 |
| 850×2000 | £85 | £135 | £159 |
| 1000×2000 | £85 | £167 | – |
| 1200×2000 | £95 | £225 | – |
| 1500×2000 | £95 | £260 | – |
Cartridge: Standart/*Premium (*available only for the 800 and 850 by 2000mm)
Are you ready to order and then sit and relax?
I really enjoy creating the websites so you can be sure that I always work my heart out on your project.
All the websites I create are fully responsive and SEO optimised so you can be sure that your visitors will very easily browse through your website.
I offer various packages of the website development so what features will be for your project the best.
If you have future plans to scale your website that's absolutely fine even when you choose the start development package. You can decide later on that you would like to start to write a blog, sell a products/services your time organise and sell events, have a membership on your website or much more and that's not going to be an issue at all because all websites I create are just ready for whatever you scaling you need.
Just choose one of my development packages and contact me to make your idea happen.
Are you ready to get things moving? You can start with the starter package and order further development later on.
Starter Package £850
From an idea to final website.
Entry Consultation
Marketing Consultation
Domain Registration
Hosting Setup
Brand Email Setup
Fully Responsive Website
SEO Optimised
E-commerce ready
Blog Ready
After your successful order, I'll be in touch with you shortly to discuss the details of your new website.
Some People are thinking when the website is done that it doesn't need any more attention. You can say that when you have your website as a presentation, but I wouldn't agree with you on 100%. It's simply because the website is like your business partner If you pay attention to him and take care of him he will work for you really well, unfortunately, the same is also in the opposite way.
That's why I offer the monthly maintenance offering you the website updates with edits matching the hour quota for each package. So you can relax and be sure that all on your website will work.
You can choose from three packages:
Start
Unlimited fixes / Plugin & Theme updates
Phone/Chat support 7 days a week
3 Hours of work for website improvements
Security and Malware Scanning
–
–
Blog
Unlimited fixes / Plugin & Theme updates
Phone/Chat support 7days in a week
4 Hours of work for website improvements
Security and Malware Scanning
Backups of the site every 6 hours
–
E-Commerce
Unlimited fixes / Plugin & Theme updates
Phone/Chat support 7days in a week
5 Hours of work for website improvements
Security and Malware Scanning
Backups of the site every 6 hours
Marketing Performance Analysis
I am more than happy to help you with:
photo retouching
changing your background
making the photo background transparent
photomontage
or any crazy idea for a photo-edit to impress your followers than feel free to let me know so we can discuss your request further. Anything is possible.
When you work on your new book you would like to get some attention before you publish it.
People love to see what they will buy and that helps you from the marketing side to get more pre-orders.
For the 3D Book Cover, I would request a design from you and then will transfer it to the 3D book. In case you would like me to create a book cover with a 3D book cover that's possible too. Just get in touch so we can take it from there.
When you order 3D book cover you get:
High-resolution 3D book cover with transparent background in .png file
High-resolution 3D book cover in a .jpg file with background
DO YOU HAVE ANY SERIOUS PLANS WITH YOUR BRAND? THEN NOW IS THE RIGHT TIME TO TALK ABOUT IT. I TAKE A BRANDING AS IMPORTANT PART OF YOUR BUSINESS AND TAKING ALL THE IMPORTANT PARTS INTO CONSIDERATION WHEN I CREATE YOUR BRAND IMAGE.

Have you ever thought about your target market, ideal customer, the way they prefer to communicate with your brand, what they like and other crucial details, that can affect the success of your business? This is my day to day cup of tea. I enjoy spreading success around and now, you can be part of it.
Transparent Business Cards
INTERACTIVE TYPES OF
 DESIGNS
AVAILABLE WITH PROGRAMABLE NFC CHIP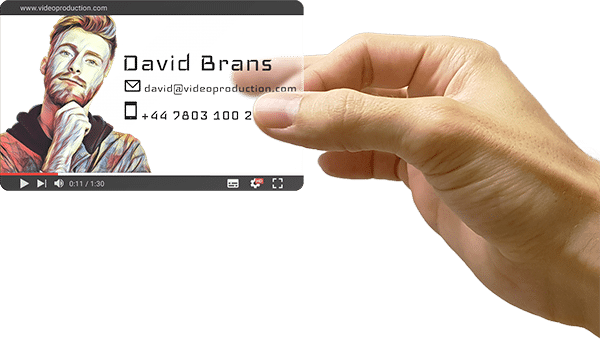 CAN BE MADE AS BUSINESS CARD, LOYALTY CARD, ACCESS CARD, FEEL FREE TO ASK
ANY REQUESTED DESIGN IS WELCOMED
THESE ARE THE MOST COMMON DESIGNS CLIENTS ASK ME ABOUT
BUT I CAN DO FOR YOU ALSO • BRANDED PAPER HEADERS • SOCIAL CHANNEL HEADERS • RESTAURANT MENU • EMAIL SIGNATURES • BOOK COVER • EBOOK COVER • 3D BOOK COVER • ALBUM COVER • BRANDED QR CODE • ON-SCREEN VIRTUAL BUSINESS CARD AND MUCH MORE, JUST ASK
Do you need to get a help operatively with design or your website? Just let me know, my hourly rate is 25£/h
Clients Said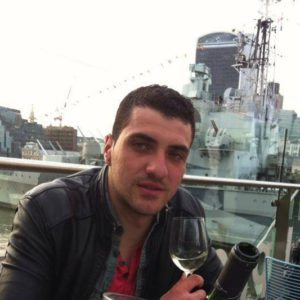 I have requested from Vadio Business Card design which should represent my artistic skills. It was absolutely perfect cooperation mixing my illustrating and his graphic design skills what led to the very personal business card with a piece of my art. Will definitely keep in touch with Vadio to make another promo materials.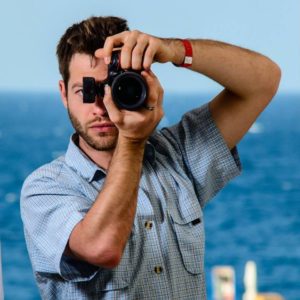 I was lucky to met Vadio personally in London and I have to say that all the process from first meeting to ready to print design delivery was absolutely smooth and fast. From the first meeting I knew, that I deal with professional, he is very intuitive and easily recognised what design suits me and my business. After this experience, I decided to ask him also about leaflet design and development of my website. All was delivered in great quality, so it's my pleasure to recommend him further.
A couple of days ago I've been searching the web for some unique types of business cards, in the process friend of my recommended me Vadio's design. I have contacted the company through the website. Communication was easy and professional. I am amazed by the results and I have received a small gift as well. I'll definitely use this service again. Cheers Michal
I was recommended to Vadio's services by a close friend of mine. He was extremely helpful, professional, super efficient and very responsive. I loved the design he created for me and will definitely be using his services again. Highly recommend Vadio! Joanna
I've got a tip on Vadio because I was looking for a graphic designer who can make Logo for my new traveller rescue project. Within a short time he was able to understand my specific ideas, he made numerous different drafts and with no problems solved my subsequent comments. The result was a professionally designed logo, according to my ideas during couple days!!! All this leads me to great satisfaction, therefore I highly recommend services from Vadio!
I asked Vadio to create a cover for my ebook about chakra yoga. I let it totally up to him and was amazed by the result! Although we didn't meet or talk in person (only wrote emails), he could really understand the work I am doing and the design is soft and simple. I am totally satisfied and highly recommend!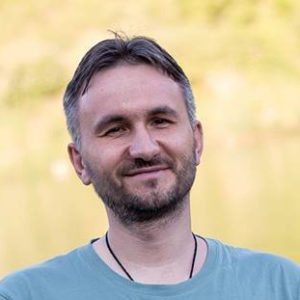 I love to let my dreams come true. Today is not really easy to find a graphic designer with quality skills and attention to detail. I always prefer someone who is willing to put into his work heart and soul.
Meet Vadio means to meet that type of man who is friendly and sociable.
I am looking forward to enjoying our next cooperation.
My Proven Process Produces Results


and especially from our side to get an idea what type of design or work can suit you and your business best.

During this step we agree on a time frame, budget and all your requirements, this is also sketch time so we will shape the idea as best we can to be ready to work on the main design work.

We all know what to work on and what to expect, after this step you will see the final design, or you can request a revision of the work to have it as you wish. Your Satisfaction is our goal.

After we finish your design and/or development, this step is intended for you to see it all in a flash. The finish line is close you can agree with the design or request the last edits.

Exciting time for you and us. At this point, we will deliver you all the ready designs digital or printed (on your address), or in a case of a website, you will have brand new one ready to use with all the details by the hand. In a case of Website or App, you can ask us about ongoing support, which we are happy to provide.